*TAKE PICTURES WITH BOOGERBUSTERS

    * T-SHIRTS, HATS, CUPS, NEW DJ BOOTH

Yes we have Guides and have had them for 44 years! Other haunts have told us we need to drop the guides so we can put way more people through. Well we just can't do it. Our guides are part of the show and want to make sure you have a great time at Boogerwoods. They get you involved in every scene from the front of the group to the back.  Yes we could put 3 times more through without guides but we would rather give you a show for your money.

   Celebrating our 44th.. year of fear!

Copyright © 1998 - 2019  BOOGERWOODS

No portion of this website may be reproduced without the express written permission of Boogerwoods. All rights reserved.


IN LOVING MEMORY CHARLIE DANIELS for his permission to us his song on our website!

You really don't want to stay here!

Come on board, and hope you get off!

Dates for the 2021 season are:

October 9, 15, 16, 22, 23, 29, & 30th.

The one and only flatback!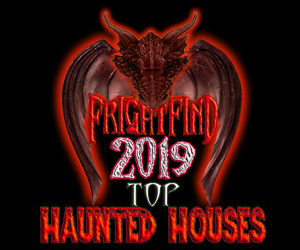 AND ALL NEW TORTURE CHAMBER!